2016 USBC Seniors Championships - Las Vegas
Congratulations to Karen Smith and Ping Abela who made it to the qualifying round (top six in their division).
Karen Smith came in third in the Women's 65-69 and was presented with a 3 rd place plague for her achievement and prize monies. Ping Abela placed fourth in the Open 75+ and received prize monies.

BC Tenpin Federation had 10 Senior representatives attend the 2016 Championships.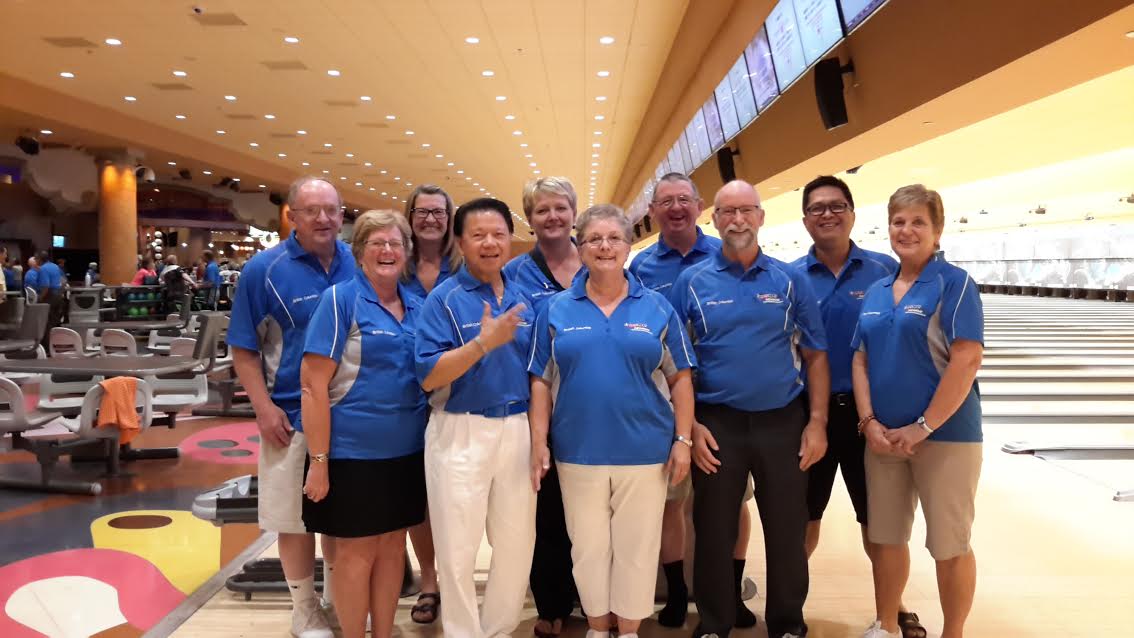 Back Row: Eric Walker; Maria Madsen, Mary Berkenstock, Jack Walker, Eric Arkoncel
Front Row: Joanne Dewey, Ping Abela, Karen Smith, Bob Linde, Sheila Stormo